The U.S. Partnership for Education for Sustainable Development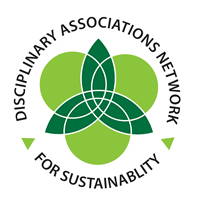 Together we can make a difference! How?
Act now to help remove barriers to clean energy growth!
These actions will preserve your freedom to produce your own energy.
The Green Tea Party says:
"True conservatives champion free-market choice, not government-created monopolies that stifle competition"
We should be able to choose whether we want to be dependent on the government regulated utility company or become more independent by creating our own energy.
TIPS ON COMMUNICATION...
You don't have to be an energy expert to make a difference. Contact elected representatives today! Get their emails and phone numbers. Here are some tips for making effective calls:
- Emails and phone calls are best
- Be brief. Stick to one issue per email/call
- Introduce yourself/include your contact info
- Be polite! Anger and rudeness will not leave a favorable impression
- You can call policy makers even if you do not live in their districts!
- You can use either or both of the scripts below. Call one day using the first script, and another day using the second!
"Hello, my name is ____________. My email is _______. I care about renewable energies and want a rapid ramp up in the implementation of solar and wind projects. Please work on energy policies to make this happen. It will produce jobs, help the economy, increase health, and protect the environment. Please let me know what you do."
"Hello, my name is ____________ . My email is _______. I care about preserving our rights to produce our own energy and reducing the political influence of government regulated big utility companies. Please work on energy policies to make that happen. What is holding you back from supporting these types of energy policies? (and how can I help*optional) Please let me know what you do."
Top Policy Resources
The following organizations provide up to date energy policy information that you can use to communicate your support for climate solutions to policy makers. Get involved at both the national and state level. There is a lot of policy activity at the state level!

Additional Information - Key Energy Facts
The National Renewable Energy Laboratory's (NREL) Renewable Electricity Futures Study (2012) and its updates show that clean energy is a key solution to climate change. It finds that:
1) Renewable electricity generation from technologies that are commercially available today, in combination with a more flexible electric system, is more than adequate to supply 80% of total U.S. electricity generation in 2050 while meeting electricity demand on an hourly basis in every region of the country.

 

2) The abundance and diversity of U.S. renewable energy resources can support multiple combinations of renewable technologies that result in deep reductions in electric sector greenhouse gas emissions and water use

 

3) Significant expansion of renewable generation beyond the current levels (about 13% of total generation) could be achieved with little or no increase in electricity prices with continued advancements in renewable technologies.
For additional information about teaching about clean energy, see the Call to Energy Literacy and related resources. You can have conversations to find common ground about clean energy across the political spectrum by using the materials at Community Energy Conversations.
Interested in learning more? The links below provide helpful background. Don't forget to take action with the information above too!