Get Involved
Your participation and commitment are essential to the success of the UN Decade in the United States and globally. Please link your efforts to the Partnership; there's no cost, and as a partner, you will receive special benefits as well as contribute to the UN Decade of Education for Sustainable Development.
As a partner, your activities will be publicized through the USPESD website and publications, and you will be able to publicize Decade activities through your website, newsletters, and conferences, giving increased visibility to your programs that contribute to building a sustainable future.

The U.S. Partnership will enable you to develop new programs or activities related to the Decade's themes - either on your own or working with other member organizations. You can also become involved with the Decade planning process and add your strength to one of our committees, help organize events, and collaborate with others in your region.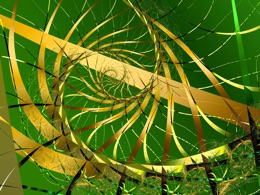 We encourage partners to get involved in U.S. Partnership Action and Sector Teams (see links on the left), which are active in several areas (such as outreach, marketing, international issues, youth, etc.).
For those who wish to assume a leadership or supporting role on one or more of the USP teams, please note the following criteria:
participation in periodic conference calls

taking a 'team player', participatory approach to all communications and collaboration

willingness to spend a minimum of one to two hours per week working on team tasks for, in most cases, a minimum of one year (those in leadership positions can expect to give slightly more in time)

willingness to do outreach (relevant to all action team members and to those in leadership positions on sectoral or regional teams)

strong knowledge of the subject (especially relevant to action and sector team members)
To apply to join a team:
Please send [a] a short bio (no more than half a page) and [b] a statement of interest (no more than half a page) to a team leader (see links to email addresses on team pages).